Let's take action! Creating a virtuous circle to finance youth sports.
Dr. Gilles Klein, 23rd January 2017
Inventory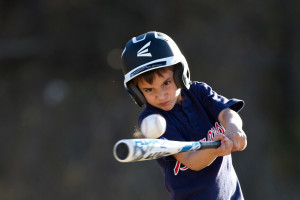 What is the current situation of youth sport at the start of the 21st Century? We have international sport NGOs engaging in a race for gigantism and increasing commercialization, at the risk of omitting the core missions of sport. Investigation after investigation of intergovernmental organizations showing the decline of physical education and youth sport. We have ministers of youth and sport who, from one world summit to the next talking about taking action, yet nothing ever comes of it. Experts who in their written articles ask for a reduction in the gap between political promises and daily realities.
Action
Instead of noting, evaluating, measuring, claiming we need to take action: we need to create a self-financing intergovernmental sport organization that will contribute to physical and sport education for young people, to train their staff and to finance the construction of sports infrastructures, mainly in countries that currently lack them.
Ten years of efforts
Things are easier said than done. The path from the initial vision in 2006 to success is a long one. Regarding the sport diplomacy, with Sylvie Delpech, co-founder of the General Secretariat, and then with several collaborators, we did not make it easy for ourselves structuring the organization. Several of the main problems were in the creation of the General Secretariat, the conception of the structure and institutions, the headquarters of the organization and the field offices, the education and training programs, the creation and maintenance of diplomatic relationships with the Ministries of sports of the thirty three Member States and of the ninety Candidate States, as well as maintaining relationships with six hundred experts in sport sciences and with major sport organizations etc.
Blog
In this blog I will be exploring and going into detail on specific aspects of our approach as well as highlighting some avatars of our experience. But, let us start at the beginning - who are we, what is our project, what is our model?
Doha
We have reported on our efforts in the course of thirty-two conferences, eighteen academic articles, fifty eight press articles or press releases. However, it is the presentations given to the international sport organizations which better explain our project, our model and clear the way for the future: in December 2013, in Doha, Doha GOAL's Forum and in September 2015, in Doha, MINEPS V follow up meeting organized by UNESCO and ICSS. These interventions could be summarized as follows:
Rabat
The Intergovernmental Organization – World Sports Alliance (IGO-WSA) was founded in Rabat in 2007 with the support of the international civil society (AICESIS, UN-NGO-IRENE) and the United Nations. Its aim is to educate the young and train national sports trainers in human development issues (education, fairness, health, gender, environment) all the while also contributing to the economic development of its Member States (partnerships, reduction in poverty).
Thirty-three
In partnership with its 33 Member States, the IGO-WSA creates synergies between central and local governments, major companies and the business world in order to negotiate and conclude meaningful and productive partnerships. These initiatives can be the engines for access to the practice of sports for all in developing countries.
Two programs
Two programs have been conceived which are now being implemented: a youth education and training of trainers program, developed by the World Center of Excellence for Physical Education, Sports, Leisure – MDGs, founded under the auspices of the United Nations; a program of construction of the infrastructure for youth sport and national sports institutions.
Model
An original and inclusive socio-economic model co-ordinates several kinds of development: economic, human and sports. With the support of the Sports Ministers, partnerships are negotiated and concluded between Heads of States, companies and investors. These partnerships create synergies between the stakeholders interested in supporting human development (education, health, resources) and sports development (sport education and training, infrastructure).
Lessons to be learned
A number of conclusions can be drawn from this experience about how to support the national sports policies in a globalized world, more generally about how to contribute to national development through and for sport.
Seven engines
We identify seven engines of an integrated approach to a sustainable development of sports in the developing countries.
Sport is the source of a virtuous circle that mutually reinforces sports policies, social policies and economic growth.
Sport is an engine for multilateral co-operation with States encouraging international investors and creating synergies between the stakeholders of national development through and for sport.
Sport is an engine for pragmatic policies adapted to national and local circumstances.
Sport is an engine for State proactivity connecting national policy-makers all along a jointly responsible and decisional chain.
Sport is an engine for national development creating opportunities for economic development through sectoral partnerships.
Sport is also an engine for human development, its three components and their indices.
Finally, sport is an engine for social development: the positive channeling of youth, the fight against discrimination, the creation of job opportunities and the resolution of social tension.
For the foreseeable future, the IGO-WSA faces six challenges, as tools for a renewed program: sustainability, infrastructure, education, fairness, employment and training.
Next: Break the shop window! Sport for all vs elite sport: competition and/or synergies